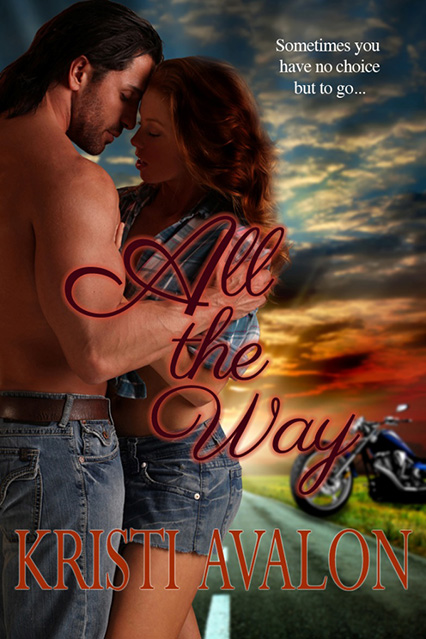 All the Way
Sometimes you have no choice but to go...all the way.
When Layla Farrell's little brother goes missing, she's desperate to save him from a biker gang - desperate enough to turn to the sexy, motorcycle-riding bad boy who broke her heart and shattered her trust.
Layla's brother, Rob, is a like family to Blake Desanto. Rob is the teen Blake mentored to keep the kid out of trouble with the law. Despite his difficult breakup with Layla, when he discovers there's a dangerous biker gang involved in Rob's disappearance, Blake convinces Layla to ride with him to a biker rally in Sturgis, South Dakota. There they might intercept her little brother before it's too late.
The journey becomes fraught with complications when the former lovers realize their flame never died, but they've moved on to separate futures. They must put aside their past and work together to find Rob before their attraction takes them down the road to hell - or the highway to heaven.